Description
The Sylvania SASTA SEKURIT combines a performance LED module with clever symmetric optics that provide a wide distribution designed to effectively light areas surrounding roads and backstreets. Featuring a slim modern design, the SeKurit creates a value added, cost efficient yet highly flexible fixture for use wherever a high powered, efficient yet economical light source is required.
The simple, compact structure is pressure die-cast from aluminium and incorporates high transmittance glass to ensure durable performance with no compromise on strength.
The unit is sealed against the elements to IP66. Comes in a standard colour finish of RAL 9007. The control gear is integral 240V with long life ensured from the finned array at the rear of the unit which allows for excellent heat dissipation.
External cable with bird proof protective conduit
Finned array at the rear of the unit which allows for excellent heat dissipation
System wattage: 110W, 150W, 185W
Wide symmetric distribution
Integral 240V control gear
IP66 sealed optical and gear chamber
High transmittance glass
External cable with bird proof protective conduit
CRI>70
Surge Protection Device (SPD) standard
Ambient temperature to 40˚C
Available in Colour Temperature of 4000K
Smart enabled with NEMA 7 pin 
IK06
Characteristics
General Information
Recommended installation height (m)
Compliance
Electrical information
Electrical class
Nominal voltage
Control protocol(s)
Socket option(s)
Optical information
LED colour temperature
Colour rendering index (CRI)
Housing and finish
Housing
Pressure die cast, aluminium body
Optic
Protector
Tempered glass Polycarbonate
Finish
Textured powdercoat finish
Standard colour
Tightness level
Impact resistance
Lifetime
All configurations
Operating conditions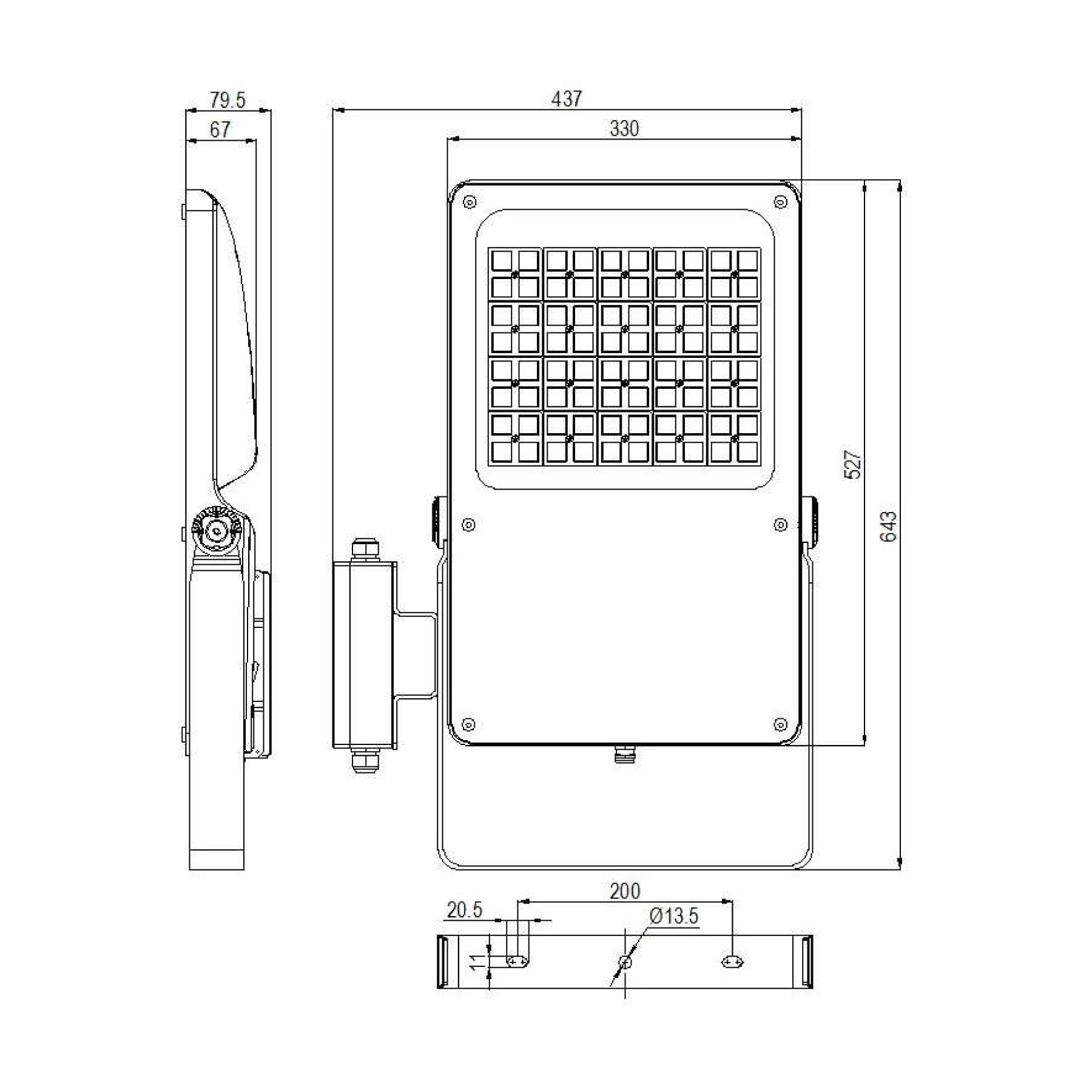 Control systems
Control options for Sylvania SASTA SEKURIT
The following dimming options are possible for the Sylvania SASTA SEKURIT outdoor LED luminaire:
As an option, the luminaire can be equipped with a 7-pin NEMA  socket to be connected-ready for your future Smart City requirements.
Contact SCS for all your Smart City solutions